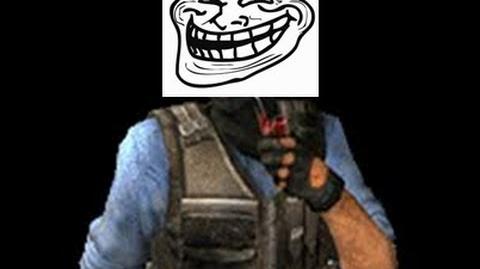 RDM stands for Random Deathmatch. RDM is usually when you kill someone for no reason. RDM gets dealt with using the server's reporting system (usually a box pops up when you die asking if your death was an RDM) or talking to the staff (usually @ before a message in chat).
It is RDM when:
Edit
There was not strong/enough evidence.
As a Traitor killing a fellow Traitor on purpose.
You get any evidence from ghosting.
A Traitor Jihad-bombs a fellow Traitor on purpose.
You kill a proven Innocent or a Detective but you're not a Traitor.
It isn't RDM when: Edit
There is evidence to show the killed person RDM'd. 
You kill someone by accident in a firefight. 
The person was Traitor baiting.(Pretending to be a Traitor) 
a Traitor kills an Innocent or Detective. 
It may be RDM when (depends on server rules):
Edit
You claim a room and kill anyone who enters. (Usually RDM)
You kill a proven Innocent with a T weapon as an Innocent. (Usually RDM)
You ask someone else to kill you. (Usually not RDM)
You shoot someone else without killing. (Sometimes RDM)
The killed person was seen killing people by any means. (Usually RDM)